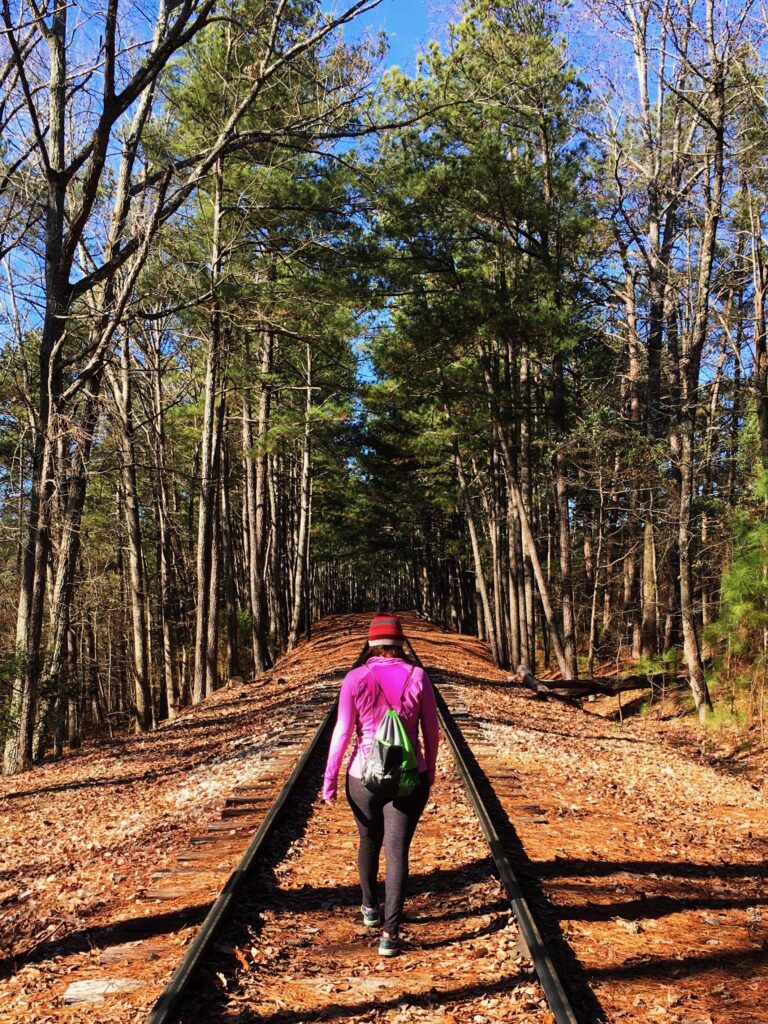 My friend invited me to go on a hike on New Year's Day.
I informed her I was not in shape for a hike that she would take and she informed me that she was going for a run on her own prior to the hike.
In other words, the hike was her cool down – I should be good.
I was still worried that my heart was going to beat out of my chest at the peak of the hike.
I just didn't think I was going to be able to hang.
I didn't want it to look like I couldn't handle it…
I didn't want to have to stop for a break.
I was afraid that I would be sore the next day.
It was also going to be a cold morning.
But I went.
And you know what? The challenge was good for me.
I am stronger than I thought.
I huffed and puffed a few times but it felt good.
I am capable of hard things.
It's my mind that limits what's possible.
It's my fear of failure that says no.
It's me that can talk me out of anything.
And the 3.2 mile hike on uneven ground at funky angles gave me a thirst for more challenge.
Who is this girl?
It was a great way to start the new year.
I want to pursue things that make me wonder, "Am I am up for this?"
I want to welcome opportunities that include a risk of failure.
"Where is Bethany and what have you done with her?"
I know that what I attempt will not be within my own power.
I can do hard things.
Please remind me of this in a few months…
No, really I mean it.
#PermissionGranted