The harder I try it seems
the more I fail. 
I will be the first to admit that it is
no fun,
this messed up cycle of
trying too hard
and failing.
Kathi Lipp and Cheri Gregory's book,
You Don't Have To Try So Hard:
Ditch Expectations and
Live Your Own Best Life, 
is a great encouragement to
this mom's heart.
In fact this book helped me
give myself permission to take a
bath at 8:30 am
because I was so sore.
When you are trying hard –
a morning bath
makes zero sense.
But.
It was what I needed.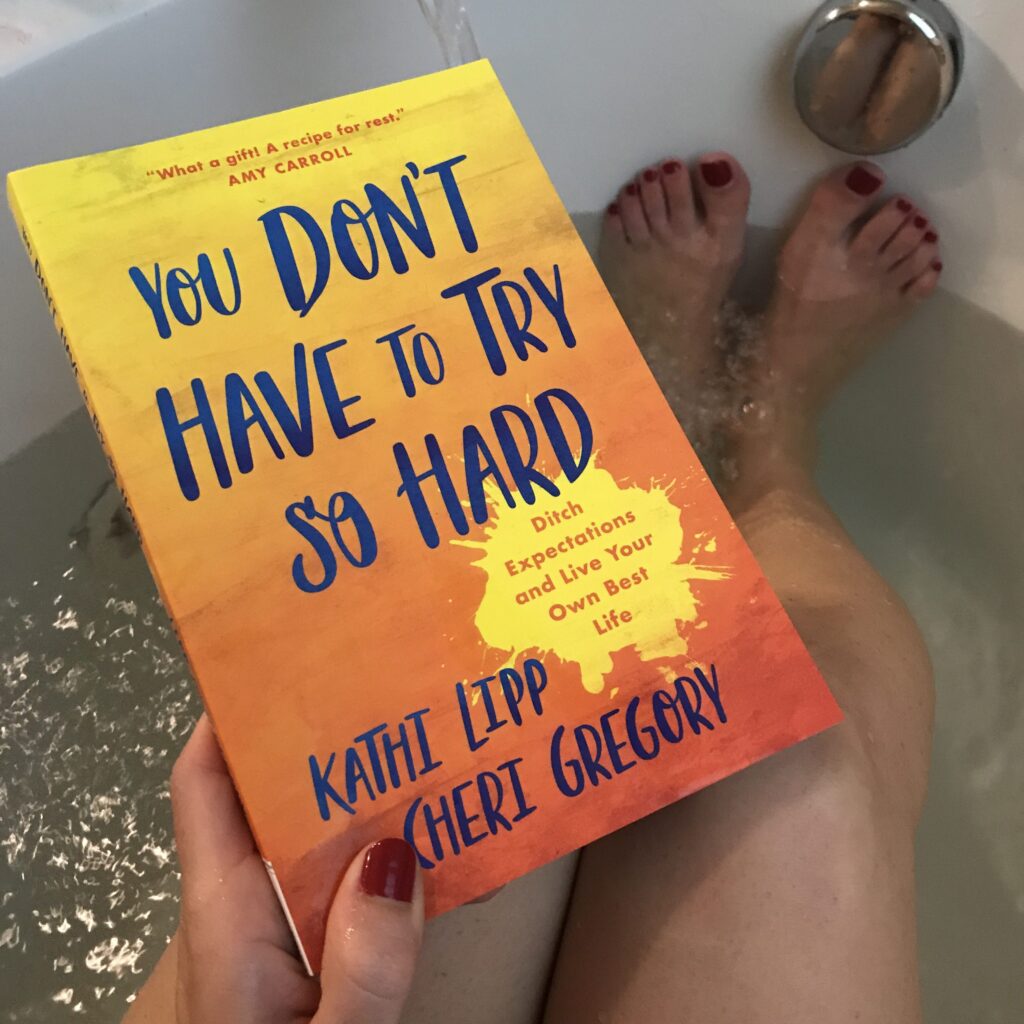 I love that this book released me
from unnecessary pressure and at the same time
educated me on how to actually live in
a way that makes sense for me.
They reminded me that
I am made in a unique way
and they addressed how I
might then go about and
hustle less and
live more.
They use fun quizzes to help
you understand how you operate.
This book is all about standing up
to the bullies of
perfectionism, performancism,
people-pleasing, and procrastination.
They've got to go!
I feel more empowered to
pursue what is best for me
and my family without feeling
pressure to be something we aren't.
What is the expectation you would like to
get rid of forever?
What expectation holds you back
instead of propelling you forward?
You Don't Have To Try So Hard
because guess what?
You don't.
Participate in the giveaway for this book on my Facebook page!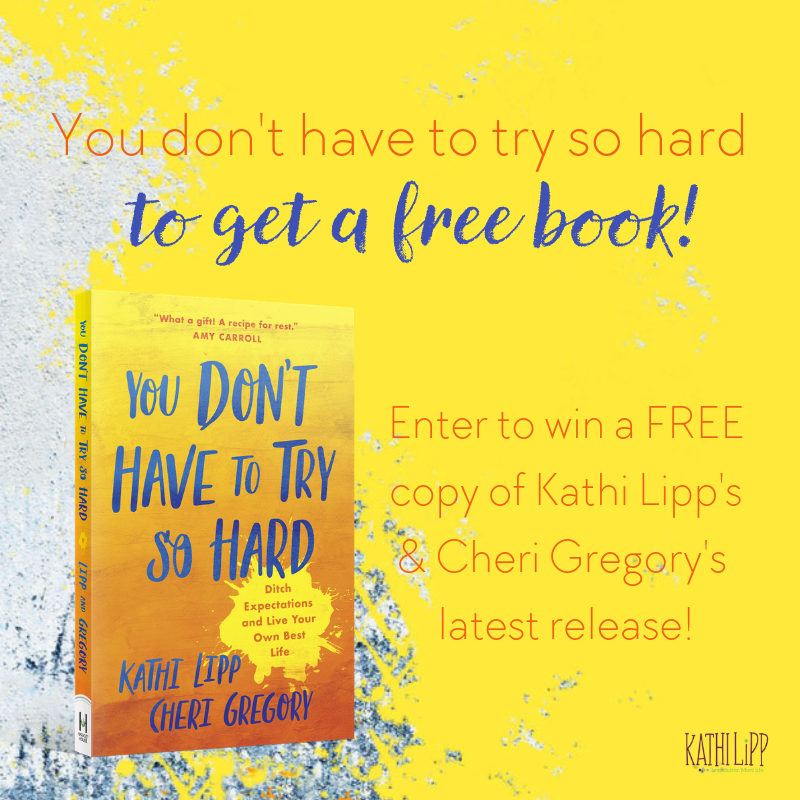 Share in the comments on this post on my Facebook page and tag a friend who needs permission to take a bath at 8:30 am and I will enter both of your names in the drawing for You Don't Have To Try So Hard. I will draw a name on Tuesday, Oct 16. Winner will be announced on Wed, Oct 17. The book will be delivered to the winner and may take 3-4 weeks to arrive.